Laps for Legacy
Phillip Mounce-Stephens' Story:
Each year in October, the V8 Super Cars take over Mount Panorama, Bathurst, for the legendary Bathurst 1000. They drive a gruelling 161 laps of the 6.2km long track, to complete 1,000km in total.
Local Bathurst running legend, Steven Paterson, completed the 161 laps (1,000km), on foot, over four years. Inspired by this daring feat, and with his blessing, I am now attempting to complete the 161 laps, on foot, in one year. This will see me climb at total of 28km with some sections of the track having gradients at 16 per cent. In order to complete this task, I will need to complete a minimum of 3 laps per week. I have already fallen behind my target, however, this will not stop me.
I see this challenge, with so much constant uphill battle, as a metaphor for the challenges faced by those left behind by deceased NSW Police Officers. I also strongly believe the benefits of physical activity have a huge positive impact on ones mental state. With this in mind, I have decided to use my personal challenge as an effort to raise funds for the NSW Police Legacy, who support both ideals.
Funds raised will go to NSW Police Legacy so that they can continue to conduct their invaluable service of supporting police legatees.
I will also be taking my white German Shepherd along with me for as many laps as I can.
Help Phillip achieve his fundraising goal and support the police families in NSW going through hardship. To find out more about where your money will go, click the About NSW Police Legacy button.
On Saturday 1 June, Phillip Mounce-Stephens challenged himself to complete 24 laps in 24 hours of the Mt Panorama racing circuit. He pushed through the pain and blitzed the challenge, completing the gruelling 151km. Members of the community came to support Phillip by joining him for a lap and donating to help raise money for the Police Family.
Raised so far
$0.00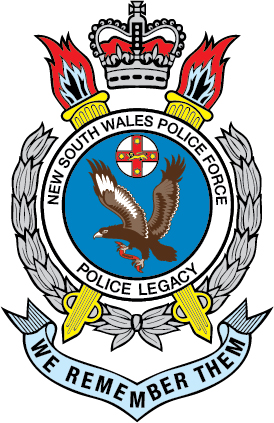 $0.00